3 Crucial Benefits Of Professional Window Cleaning You're Missing Out On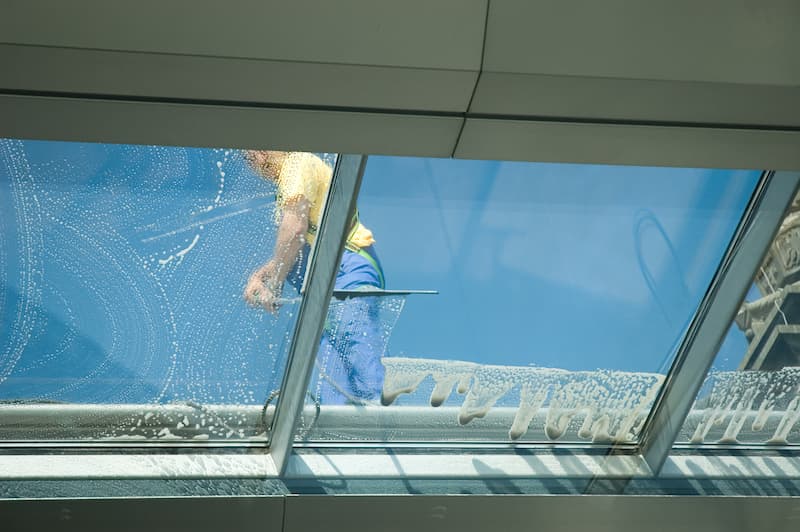 Do you remember the sparkling shine your windows used to have? If that all seems like a distant memory, then it means you're long overdue for professional window cleaning.
Routine window washing certainly helps the appearance of your windows and your home in general, but that's not the only reason you need this service. Homeowners tend to lose sight of the other significant reasons regular window cleaning is important and beneficial for your home.
Stay Current With Essential Maintenance
Do your due diligence as a homeowner and schedule professional window washing so you can enjoy these key benefits:
Prevent malfunctions

The tracks and mechanisms of your windows can malfunction or become damaged if you're not keeping your windows clean. Dirt and debris can cause problems, making it difficult to use your windows. Keep everything clean for easy opening and closing.

Maximize the lifespan of your windows

Installing new replacement windows is an exciting project, but if you neglect your new windows, you're immediately shortening the expected lifespan. Take good care of your windows to optimize their longevity.

Keep a clean and healthy home

It's easy for windows to become dirty with caked-on grime. This build-up is usually a mixture of dirt, allergens, and other potentially harmful substances. To prevent these contaminants from infiltrating your household and triggering allergies or illnesses, keep your windows clean.
Enjoy more natural light, improve your curb appeal, and boost your property value with cleaner windows. Of course, the other question is, why can't a property owner do the work themselves? Exterior washing isn't a DIY job, especially for fragile surfaces like glass.
It's better to leave window washing to trained and experienced professionals who have access to the right tools and techniques. The risk of personal injury or property damage is too high by taking the do-it-yourself approach.
Let Our Experts Take Care Of You
Do you really want to waste your weekend climbing a slippery, rickety ladder and trying to clean your windows? Let the experts at JAEL Gutter & Window Cleaning provide you with the cleaning service you need, and we promise to be done in a fraction of the time with superior results. The best part is you'll love the streak-free, spotless shine we leave behind.
For outstanding service from window cleaning experts in Boone, give us a call today. We promise to keep your windows clear and your gutters clean for 100% customer satisfaction.
SCHEDULE YOUR GUTTER CLEANING & WINDOW CLEANING IN BOONE TODAY!