Leading Window Cleaning & Gutter Cleaning Company in Vilas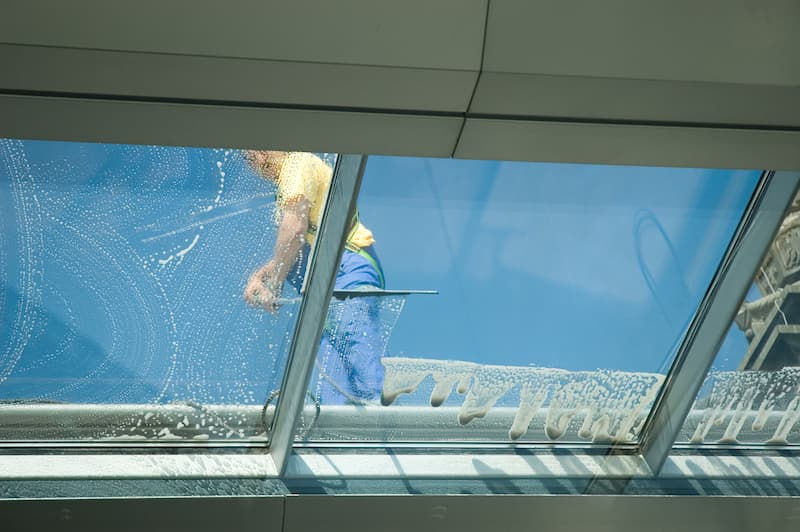 Let the experts at JAEL Gutter & Window Cleaning provide you with outstanding gutter and window cleaning for your home in Vilas. We've worked with countless local clients, earning our impeccable reputation and putting customers first. Your satisfaction is our primary concern, and we'll do what it takes to exceed your expectations.
Owning a home is a wonderful experience, but maintaining it can feel like a daunting task. Savvy homeowners realize the value of partnering with industry experts to take care of services that aren't appropriate for DIY jobs. While the cashier at your local hardware store would be happy to sell or rent pressure washing equipment to you, exterior cleaning isn't the best DIY project.
Leave exterior cleaning to be trained and experienced experts, especially the jobs that involve delicate surfaces or fragile materials. For glass and gutter cleaning in Vilas, give our experts a call. We'd be happy to provide you with the level of quality cleaning service that you deserve.
Vilas Area Homeowners Trust JAEL For Gutter Cleaning
While your gutters are meant to collect rainwater, too much water at once can cause problems for even the best gutters on the market. However, you can help avoid issues with the gutters for your Vilas home with some valuable and practical steps:
Routine Cleaning - Schedule regular cleaning a minimum of twice a year; more often if you don't have leaf guards.
Gutter Guards - Adding gutter or leaf guards helps tremendously, but don't skip cleaning completely.
Regular Maintenance - Have your gutters inspected for condition and repaired if necessary.
Trim Trees - Keep your trees trimmed back to avoid an influx of leaves in the fall.
Watch for Red Flags - Make it a priority to regularly visually inspect your gutters to watch for potential problems like developing leaks or sagging gutters.
Window Cleaning Will Improve The View Of And From Your Vilas Home
It would be easy to assume that window cleaning is only essential for appearances; however, washing your windows is also about making sure they're not damaged. It's easy for dirt and grit to cause problems with the track or mechanical inner workings, making it difficult to open and close your windows. Or, it can damage the glass with etchings that leave permanent scratches.
Contact JAEL Gutter & Window Cleaning for your free estimate and to schedule an appointment. Call us in Vilas to book service for gutter and window cleaning, and feel confident that you're in good hands.
SCHEDULE YOUR GUTTER CLEANING & WINDOW CLEANING IN BOONE TODAY!